It's hard to believe but it was exactly one year ago that we launched the Wing Commander CIC group over at Roberts Space Industries. We haven't organized any meet-ups for the organization yet, but now might be a good time to do so! The recent release of Arena Commander 1.0 has added a number of new features, including a friends system that makes organizing matches easier. Be sure to check out the brand new AC trailer below.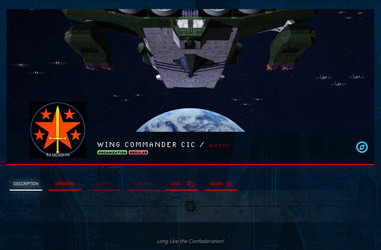 The continued financial support being given to the project is very impressive. They are roughly a quarter million dollars away from hitting $70 million! This money is being put to use in a number of areas which you can read about in the latest monthly report.
If you haven't joined the CIC organization, what are you waiting for? We're going to need every good pilot we have to stop the Kilra...err Vanduul hordes!