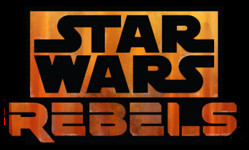 According to the Hollywood Reporter, Freddie Prinze Jr. is in the process of being cast in Disney's upcoming Star Wars animated series. Star Wars: Rebels takes place between the two trilogies as the Empire is expanding and Luke Skywalker is growing up on Tatooine.
Star Wars: Rebels is the CGI-animated series being made by Lucasfilm Animation that will air on Disney XD.

THR/HeatVision has learned that David Oyelowo, Freddie Prinze Jr., Vanessa Marshall, Taylor Gray and Steven Jay Blum are in the process of being cast as the voice leads for the series, which will make its debut in fall 2014.
Prinze has previously lent his voice to Mass Effect 3 and also starred in the hit-series 24, but he is perhaps best known for playing Christopher Blair in the 1999 Wing Commander movie. Astute fans will recall that Fox attempted to cross promote Star Wars with Wing Commander by attaching the much anticipated trailer for Star Wars Episode 1 to the Wing Commander movie.