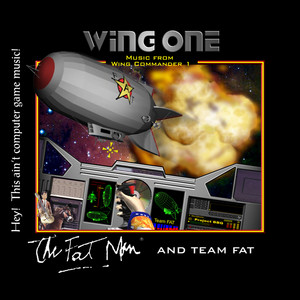 Also don't forget that Fat Man's official rerelease of the original Wing Commander soundtrack was recently made available again. Purchase and download Wing One from Vibedeck for just $9.98.
I was asked by the game's producer, Chris Roberts, to write something that sounded something like Star Wars and Star Trek the Motion Picture. My Team Fat writing partner, Dave Govett, had this little tune (the fanfare/theme) in his head already. It took him about a day to get finished music to me--and with that one tune, game music took what is perhaps a bigger step than it had taken before or maybe since.

I hope I will be forgiven for saying that, at least for American PC games, it's hard to find a soundtrack with stronger musical sensibility, better composition, or better arrangements. This game supported the then-new MT-32 sound card--this was pre-General MIDI, and most games had just used the internal FM sound card--which was considered high-quality at the time!