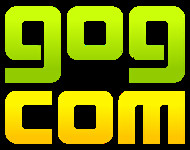 Mark your calendars for a GOG party! CD Projekt will live stream their Fall 2011 Conference on Thursday, September 22 at 12:00 noon EDT. The GOG portion of the presentation will look at their recent performance and promises updates about games due in the next year! You can find more information here. As always, we will cover the event as it happens.
It's time for CD Projekt Fall 2011 Conference and you're invited!

For the third time this year, GOG.com and CD Projekt RED are happy to invite you for the CD Projekt's live stream conference!

Are you eager to know the hottest news about The Witcher 2: Assassins of Kings and get to know what's up at your favourite digital distribution platform? On September 22nd you'll have a great chance to watch news, demonstrations, and an exciting first look at the new gameplay modes of The Witcher 2. On that day, together with CD Projekt RED, we'll live stream our international portions of the CD Projekt Fall 2011 Conference via Ustream video feed. Be sure to log on to GOG.com at 6:00 p.m. Warsaw time (that's 4:00 p.m. GMT, 12:00 noon EDT, or 9:00 a.m. PDT) on Thursday 22 September to watch the conference live.

You want to know what we've cooked up for you? We, GOG.com, will be discussing our performance in 2011 and talking about what's coming for the rest of 2011, and maybe even hint at some of what's coming in 2012! CDP RED will be showing off the new features of The Witcher 2 version 2.0 live for the very first time, followed by a live gameplay demonstration of The Witcher 2 for Xbox 360. Last but not least, there is also an official unveil of the box art for the title scheduled to take place on that day.

See you on September 22nd at GOG.com for some exciting news!