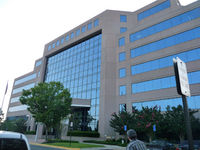 The team behind Ultima Online will be holding a Town Hall gathering this Saturday at the EA Mythic building in Fairfax, Virgina. Registration to attend is closed, but the event will be streamed through the Whispering Rose Radio station. It may also be video streamed live, but the details haven't been worked out. Keep checking UO Herald for those details.
For some time we have mentioned that we would have a major announcement this Summer about the future of Ultima Online. While we have been busy with hardware updates and publishes, we have also been working on our first community event in almost two years.

During the event we will discuss the course of Live Events and share information about several major game updates we plan for the year. Finally, we will have an exclusive announcement about an upcoming release targeted for the end of this summer.

We will be raffling off cloth maps, Ultima Online gear: Ankh's made specifically for the Stygian Abyss Expansion, and one T-Shirt signed by Todd McFarland and various other goodies.