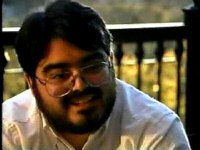 GameSpot has caught up with former Privateer Online director Raph Koster. The former Origin designer left SOE-Austin back in March, and now he's opened a new studio in San Diego. The Areae website hints that his new team could working on a software engine or new technology to facilitate game creation, rather than an actual new title.
Origin, Sony Online veteran touts new dev studio in SoCal; no games but lots of names pepper announcement...

Areae, Inc. is a company dedicated to taking the tired old virtual world and making it into something fresh and new. Something anyone can jump into. Something where anyone can find something fun to do or a game to play. Something where anyone can build their own place on the virtual frontier.