After a lengthy period of beta testing, John Cordell from the Privateer Remake team has a special announcement to make.
we will release the Privateer Remake 1.0 if no further problems occour in approximately 36 hours. Then you will be able to download it from your favourite base at http://www.priv.solsector.net.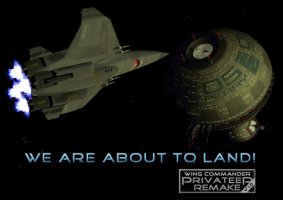 There you have it, folks. 36 hours would make the release fall somewhere on either Sunday or Monday. When the time comes, we'll have the news here as well. This is the second of the long-awaited mods to get a release in the past few months. It's a good time for mod fans.