Carlos Mendonça found something really neat that we don't recall seeing before - seven behind the scenes videos from the set of Wing Commander IV! They were found in the January 1996 copy of Multimedia World Live! and are a mixture of interviews, behind the scenes action, and even a blooper video. Here they are in their original form of 320x240 12 frames/sec Cinepak video and 8 bit sound.
blair2.avi - Interview with Mark Hamill.
maniac1.avi - Interview with Tom Wilson 1.
maniac2.avi - Interview with Tom Wilson 2.
wing1.avi - Behind the scenes, interviews with Chris Roberts, Mark Hamill, Malcolm Macdowell, Tom Wilson, Jason Bernard.
wing3.avi - Wing Commander IV trailer.
wing4.avi - Briefing blooper.
wing5.avi - Those damn doors again.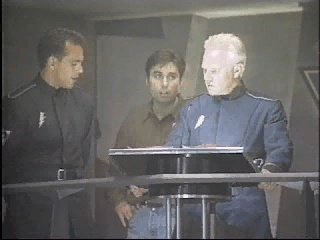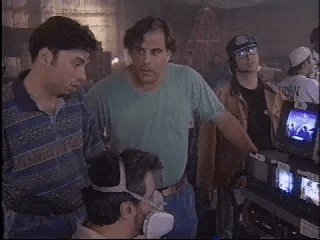 Apparently Chris Roberts would like to eventually direct a feature film. Fancy that.