Solsector has a new resident. WCSOM is now open for business. Primarch has found a segment of Wing Commander fandom that's been neglected for some time. Before the big mods such as Unknown Enemy, Standoff, Saga and others came together, people created exciting simulator missions for Secret Ops. Strung together, mini-campaigns were created and explored. WCSOM goes back to the roots of Secret Ops modding and archives some of the first attempts at modern fan projects.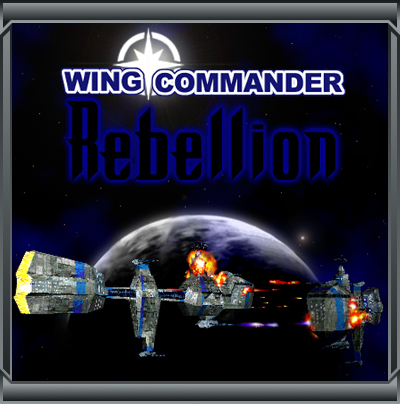 Rebellion is not quite as long as Alien Legacy. It has four episodes with a total of twenty eight missions and several cut scenes. As with Alien Legacy all missions will come with individual briefings as well as a Simtext file that will allow a limited pre-flight briefing on the actual simulator screen.
I think a lot of people missed out on these fan campaigns back in the day. I know the CIC missed reporting on them from time to time. Now's your chance to catch up!