Another Wing Commander 4 DVD Sample Scene Up
We've had a full color version of the scene where Wilson orders Blair to the Black Lance transport for some time in XanMovie format. In WC4 the scene is only played in-flight. Now Tolwyn from WC Saga has provided a high quality version ripped straight from the DVD in Divx format.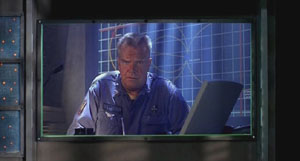 You can download the 5MB video here. The CIC also has a mirror here.