More Pioneer Available in 3D
Howard Day has released four more 3D fly-around movies for WC Pioneer. The classic Jalthi is followed by Howard's Phalanx and Camel designs. One of the fancy modular stations is also included in this batch. They're all QuickTime clips that were originally manipulated in XNormal. Each one looks pretty neat, but I'm especially impressed with the Jalthi. You can find the same treatment for Privateer's Tarsus and Pioneer's Hydra here. The new video links are below.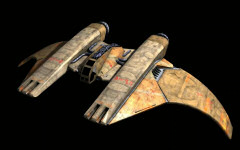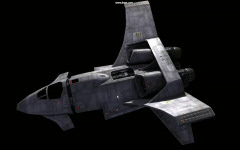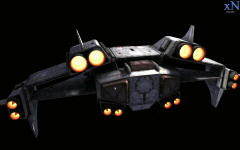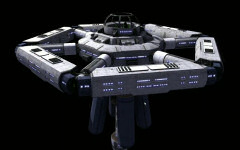 Anyhow - Each ship is using a combination of 5 different maps, all at a resolution of 1024x1024. These are palletized and compressed as much as possible, to keep the memory required low. For example, the Phalanx only uses 3MB of texture space. if these textures we not compressed and palletized, it would take closer to 12MB on the video card. This might not seem like much of a savings, but when we take into account that some players might only have a 64MB video card we see that we need to be as frugal as possible. This is especially important when the texture of the Camel come into play - they're 2048x2048. Uncompressed that's 64MB by itself! Compressed, they're only 6MB, so you can see why we're doing it.