WC Art with a Difference
Forums poster Austin Crewman has posted a nice picture of the TCS Tiger's Claw. What sets this aside from just about every other Tiger's Claw picture out there is that this isn't a render. It's great to see hand drawn art occasionally.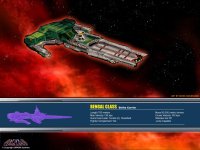 You can see Austin Crewman's pencil sketch of this art, and comment on it in this thread.