It begins...
with me, a "long lost" Wing Commander fan/fiend. I played Wing Commander on my parents 386 in the early-mid 90's. I had massive, detailed blueprints of the ships that I thought were awesome! We had a joystick JUST FOR THE GAME!
A number
of years ago, I went in search of a way to quickly and easily play Wing Commander again, although this time I was intent to obliterate the game. I
clumsily
(I am not a computer geek, just a gamer) learned about dosbox and found a digital copy that would play within it. I had no joystick, but I decided I could get by using the keyboard. This was in my gaming prime (see: before kids).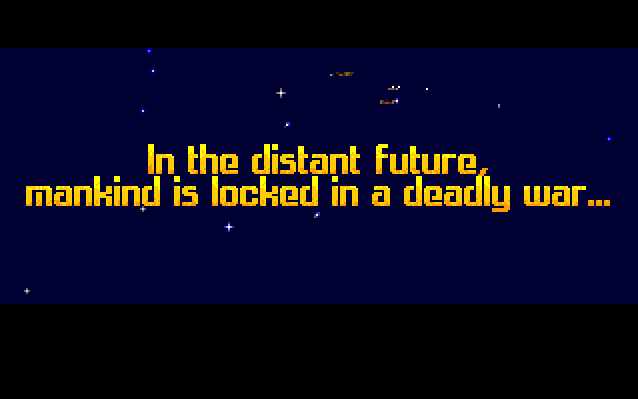 Unfortunately
, even in my gaming prime, I did not take the time to play more than the quickest, most deadly and winning route through the game. A measly 6 sectors. 18 missions.
Something
was wrong with my chest. A little light on medals.
The kills
number wasn't concerning in comparison to the number of missions I had done, it was the totals of both that bothered me. The game seemed a bit short. I knew I had seen 160+ kills before...
Something needed to be done, but alas, even before kids I kept myself busy. My gaming time went elsewhere after learning breifly about the mission paths, and how winning and losing different missions and sectors could influence the totals.
I had got my fix, and I was moving on.
For the time, anyways.
THE BUG RECENTLY HIT ME WITH A VENGEANCE!!
Insert new joystick:
Insert a strategy
(beyond kill everything and win every mission):
Main Guide
Guide
Guide
Guide
Notes
Forum
And I often visited some particularly helpful threads on the forum, including this post in particular:
ok: so the medal points are:
salthi 7
dralthi/krant 10
gratha/jalthi/hhriss 15
dorkir 15
ralari 25
fralthi 50
snakeir 70
star post 75
confederation ship (ie wingman) -1
friendly ship saved (ie protect the drayman) 25

in addition, the lumbari in sm2 is also worth 15 (as it is essentially a dorkir).

This information is apparently from "David Raley's Mission.wc" which google finds no hits for.

If anyone has a copy of that, or other similar documents, then i would certainly like to get hold of a copy and I'm sure the CIC would.
EDIT - Ignore that, last line, I have a copy by a different name in my archives!
And
I found I was
NOT alone
on my
quest
to
shape a path
that included a longer more
medal-y
, kill-y experience. I even found out there may be some parts of WC that have possibly not been fully explored or understood (I have not tried it, but
THIS
looks helpful if you're looking for even MORE answers):
Interesting - CAMP tells me there are SIX medals not listed in MISSIONS.WC... but each time, there aren't enough kill points in the mission to achieve them. This is kind of strange, since there's clearly a different way to set it to 'no value' (a Bronze Star set to 2000.) It's possible that there was some other way to achieve points that was cut from the game, or that these missions were changed to have fewer targets.

Brimstone 2
Silver Star for 100 KP (93 possible)
Port Hedland 1
Silver Star for 185 KP (130 possible)
Venice 2
Gold Star for 190 KP (178 possible)
Hell's Kitchen 1
Bronze Star for 160 KP (138 possible)
Hell's Kitchen 3
Silver Star for 161 KP (100 possible)
Hell's Kitchen 4
Medal of Valor for 220 KP (218 possible)
This collection of information changed everything
, and shifted control of my destiny (and medal collection) in my favor. I could find no evidence that the "Path Of Most Medals" (especially including "all possible kills on that path") had ever been shared in it's complete form. I set my mind to completing this, and documenting it. Below I will post Sector-by-Sector results (medal and chalkboard pics are showing results of the mission they're listed under, should there be something noteworthy to show. Compare to previous update to see changes). I hope you find them interesting, if not helpful!
SOME FINAL NOTES
before we dig in
:
1) I am a winner. I intend to carry my character forward to SM1&2, so this campaign will end in Venice Sector, and thus I may sacrifice a higher medal count obtainable by finishing in Hell's Kitchen.
2) I learned how to transfer pilots from WC to the SM1&2 and improve the game
here
, and improve the sound
here
. I also understand that
this
might be helpful during a transfer (and maybe to learn more about the game to?), but I have not used it.
3)
BANDIT Loaf
has been exceptionally interactive and supportive in my noobish quest learn more about WC! Here AND on his twitter! He appears to be at the heart of the current Wing Commander Community!
4) If I haven't included the answer to any of your questions with this post, I probably don't know the answer. I know more than your average dude about WC1 and it's missions, but poke around my links to find your answers, as I am not likely to be checking in on this thread months or years from now, more than on the odd occasion.
5) IF YOU CAN DO BETTER (legitimately) than SHARE!! Post any improvements!!!
Last edited by a moderator: