Long Live the Confederation!
The
quest
for
Wing Commander II Super Nintendo
goes on... but we have found a trace! This Wing Commander II hat was created by publisher FCI to promote the game. It was given to us by Billy Cain, who was lead on the sadly lost project!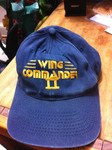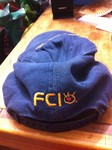 --
Original update published on August 11, 2012