Long Live the Confederation!
This is part of a series analyzing newly discovered Wing Commander IV continuity photographs. You can find the previous posts collected here.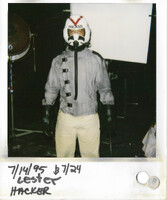 You knew he was coming! Today's Polaroid is Border Worlds Pilot #2, Lester Barrie. Like
Moose
and
Bob-O-Matte
, Hacker appears briefly in the Peleus jammer introduction where his Banshee is shot down by a group of Excaliburs. His continuity Polaroid gives us a great look at a grey Border Worlds flight suit and a bit of a cheat the production used frequently: since Hacker was only ever seen from the shoulders up he doesn't have a full flight suit... just the top!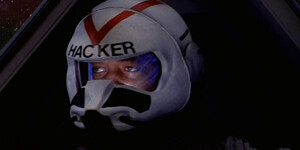 Mr. Barrie's story is a little different from many of the actors we've previously identified: while he had several guest spots in TV and small film roles in the 1990s, he gave up acting in favor of two other passions: standup comedy and preaching! Today he is Reverend Barrie, assistant pastor at the Atherton Baptist Church in Hawthorne California! He appears regularly giving sermons at the church which are streamed live via its
YouTube channel
.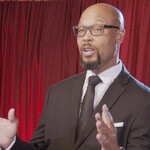 --
Original update published on December 1, 2022