Finder of things, Doer of stuff
The release of
Privateer 2 on GOG
recently provided us with the perfect opportunity to release a project that's been in various stages of development for a while. We've been working on a
Privateer 2
patch and are pleased to present the initial "beta" version to everyone. This patch will update your gamefiles to a Windows version with a number of bugfixes and minor enhancements, not the least of which include removing the interlacing from the FMV. As usual, we must mention HCl who deserves much credit as he worked his magic and did the lion's share of the work that made this possible.
You can download the patch
here
(500 k zip). Simply unzip it into your Privateer 2 installation directory. The patch will preserve your original GOG install though. To play the patched version you will then run darkfix.exe instead of dark.exe
This patch can be used on either the GOG version of the game or the original DOS and Windows versions. If, however, you are running either regular DOS Privateer 2 or the Deluxe Windows version and not the GOG version, we strongly recommend copying all 3 CDs to the hard drive, as this is what darkfix.exe is expecting, and the patch wasn't tested for running the game from the CDs.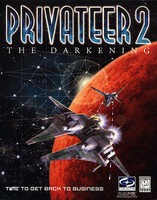 Current features include:

Random crashes which froze the game were solved.
Mouse issues were fixed: the mouse tended to become unresponsive in
some situations.
More stable digital sound (fixes some sound crackling issues that
occured often)
Deinterlace patch: no horizontal black lines, which is a bit more
friendly towards modern displays
Speed stabilization: the game plays at acceptable speeds, without
slowdowns when near a planet or ship. The gameflow parts (rooms, PAD, and so on) are also slowed down by the current patch.
No-cd patch. (Requires copying all CDs to your Dark directory)
We're also looking at tweaking the patch further to make the game run more smoothly and to lower CPU usage, so please don't forget to leave feedback so we can quash any bugs. In the future we may even make an installer to automate the patching process and to create the appropriate shortcuts.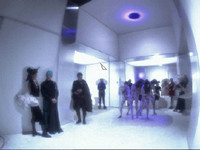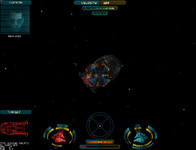 --
Original update published on October 1, 2013
Last edited by a moderator: