Long Live the Confederation!
It's hard to capture a nice still, but Zathras' ship looks a LOT like Grandpa Mack's Tarsus. Someone on Compuserv pointed that out in 1996 and
J. Michael Straczynski
replied that he hadn't played Privateer!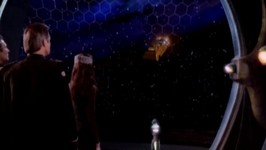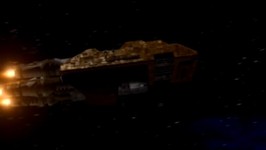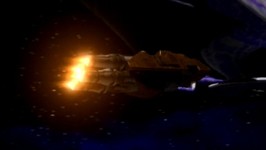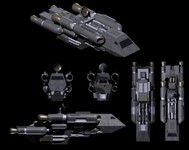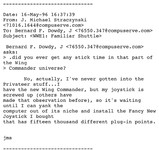 The new Wing Commander he's referring to would have been Wing Commander IV which had come out in February. If he ever got to play he'd have found that he and Chris Roberts had similar tastes when casting space fighter pilots!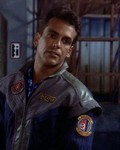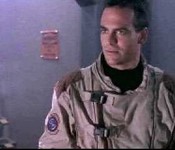 --
Original update published on November 23, 2019