Long Live the Confederation!
We've seen Cobra's
Explora
and Seether's
Dual Shadow
… today, we conclude the trilogy with Hawk's knife. Lieutenant Colonel Jacob "Hawk" Manley seems to have picked up a new habit between Wing Commander IV and Wing Commander Prophecy. Like Cobra in Wing Commander III, he repeatedly brandishes a large survival knife in various cutscenes, alternatively sharpening it or using it to threaten Maniac. After his death, Spyder bequeaths the blade to the player. Wing Commander Prophecy's script expressly introduces the tool as a hunting knife: "
FEATURE big hunting knife as Hawk enters and walks towards table
" Later stage directions repeatedly ask Hawk to sharpen or otherwise focus on the knife.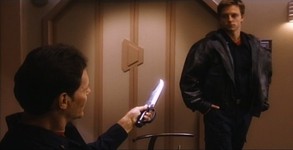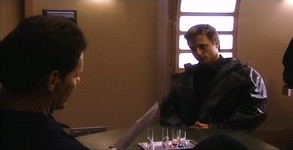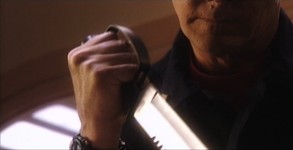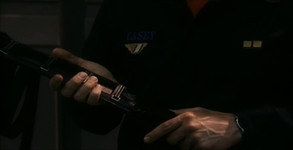 Hawk is carrying a United Cutlery
Bushmaster Survival Knife
, the same general type of knife as Cobra in Wing Commander III (and from the same company as Seether's Double Shadow!) The Bushmaster Survival Knife is a 10" stainless steel blade and like the Explora features a survival kit hidden in the hilt which includes sewing needles, band-aids, matches, a surgical blade, magnifier, fish hooks and compass. The sheath (also seen in Prophecy) also features a can opener, sharpening stone, animal snare, snakebite kit and flashlight. The Bushmaster Survival Knife is still manufactured today and is readily available for $25-$50.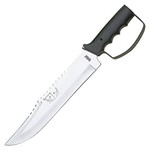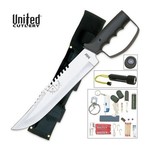 --
Original update published on September 8, 2018