Finder of things, Doer of stuff
The WC movie was released in Hungary under the title 'Wing Commander - Az űrkommandó' in September of 1999... Beyond that we really don't know much about that release. We've previously come across some minor tidbits on the film. A WCNews reader once sent us pictures of his theater ticket stubb, and LOAF once ordered a promo booklet for the film that was released in Hungarian... and that's about it.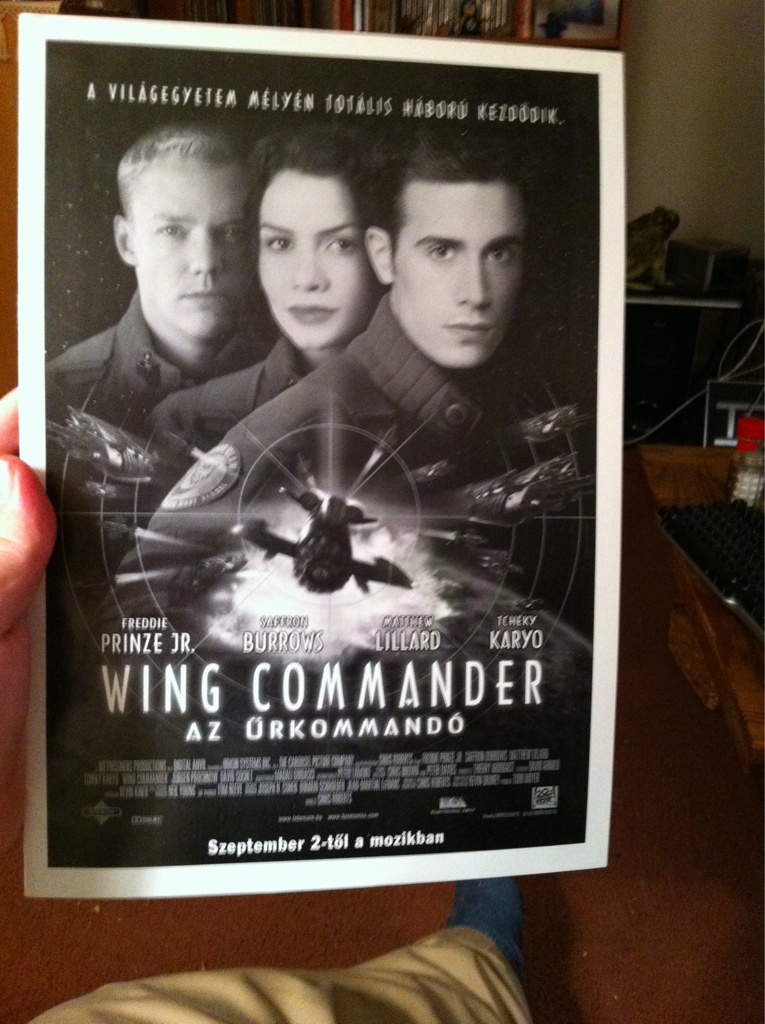 So I decided to do a little more hunting. I had previously found the website of the company that released the movie in Hungary (
http://www.intercom.hu/
) but no success in finding any info on their site. I can't even tell if the movie officially had a DVD release in the country. I came across this DVD cover
https://www.wcnews.com/wcpedia/File:Az_Ûrkommandó_hungarian.jpg
a while back. It looks kinda official but the font feels like something homemade, so I assumed at the time it was a fanmade cover, but now I'm not so sure.
Here's the recent results of my latest search. It appears there was at the very least a VHS release of the film in Hungary: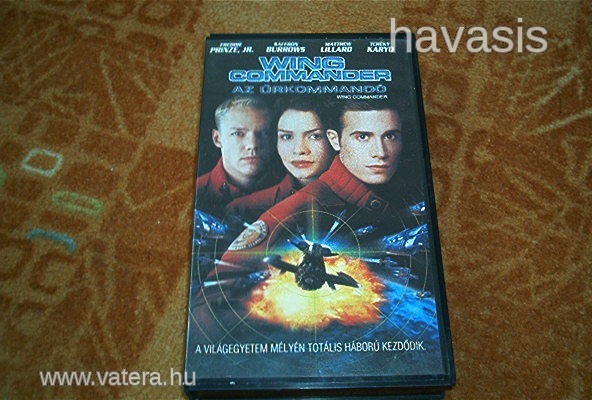 From appearances, it looks like the Hungarian version was dubbed as well:
http://iszdb.hu/?szinkron=1957
Here is the Hungarian voiceover cast:
Blair - Dévai Balázs
Angel - Kéri Kitty
Maniac - Kálloy Malnár Péter
Paladin - Vass Gabor
Gerald - Csernák János
Tolwyn - Barbinek Péter
Forbes - Liptai Claudia
Obutu - Hankó Attila
Wilson - Áron Laszlo
Falk - Szokol Péter
Sansky - Szersén Gyula
Other voice talent (unknown which roles they played)
Csuha Lajos
Holl Nándor
Kapácsy Miklós
Kardos Gábor
Németh Gábor
Szatmári Attila
Uri István
Amidst all this I did pull up a really small image of the Hungarian poster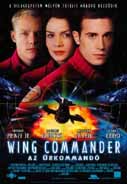 It does look like the movie airs periodically on TV in hungary:
http://tv.animare.hu/tvmusor.aspx?id=d9391664347ed34f218605c596514799a0
If you can help us out with more info on any of the many different language releases of the WC movie, not just Hungarian, let us know.
Last edited by a moderator: