Super Soaker Collector / Administrator
Heart of the Tiger
found some old scans, including this neat PC Gamer review of Wing Commander 3. We've got
WC4
,
Prophecy
and many others in the archive, but my quick survey of things didn't turn up a WC3. Nevertheless, this is a famous article that's been periodically making the rounds for years, and with the game's 25th anniversary fast approaching, I wanted to make sure we posted it here. At one time, the 96% score below represented the
third highest
review rating in PC Gamer history. There were a great many
reinstalls
(print and
digital
) and
retrospectives
by the publication, but this was the original from the March 1995 issue. Brings back some fond memories!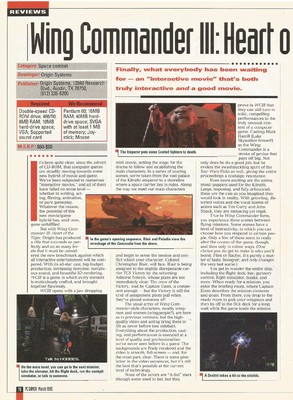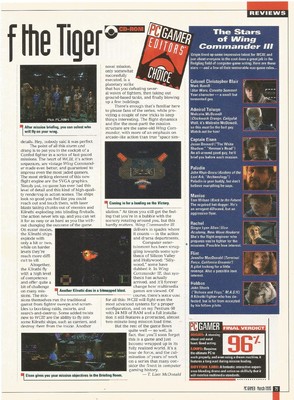 I was rummaging though some of my very old HDDs when I found some very old(er) magazine scans. Enjoy!
--
Original update published on September 2, 2019