Super Soaker Collector / Administrator
Roberts Space Industries is
celebrating
the seventh anniversary of Star Citizen's launch today as Cloud Imperium continues to grind away on a number of difference fronts. A playable alpha is up to version 3.6 with a handful of playable first person, space combat and racing arenas. The SC community continues to stay highly engaged with frequent global 'bar citizen' get togethers and their annual
Citizen Con
, which will take place next month in Manchester, England. Their well known crowdfunding machine continues to take in surprisingly steady revenue. The project took 6 years and 1 month to amass its first $200 million in contributions, and they've managed to generate nearly $37 million more in just the past 11 months. That's a slight uptick compared to the average in prior years, which is kind of amazing. Last year they released a flashy
Squadron 42
trailer, but the news there is slightly more technical lately. A mixed bag of engineering, graphical, AI and other progress reports fill weekly updates. A S42
roadmap
shows things have slid slightly since our last report with a beta currently slated for sometime in the third quarter of 2020. Does this mean fans will finally get a chance to play before the development turns eight? We'll see!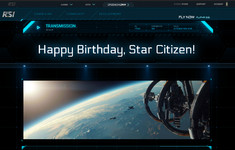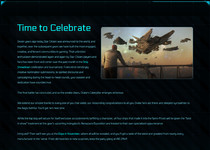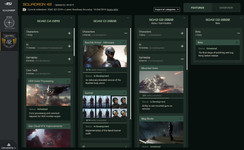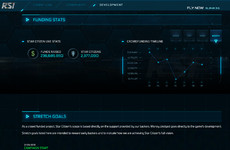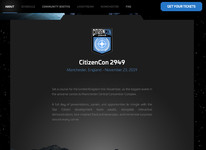 Time to Celebrate

Seven years ago today Star Citizen was announced to the world, and together, over the subsequent years we have built the most engaged, creative, and fervent communities in gaming. That unbridled enthusiasm demonstrated again and again by Star Citizen players and fans has been front and center over the past month in the Ship Showdown celebration and tournament. From mind-bendingly creative nomination submissions, to spirited discourse and campaigning during the head-to-head rounds, your passion and dedication have sounded true.
Flashback to 2012: Look at these kids!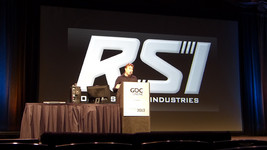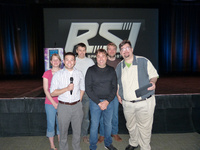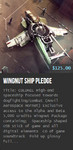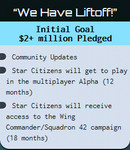 --
Original update published on October 10, 2019