Frog Blast the Vent Core!
NinjaLA
has put together this party-themed sketch of the Tiger's Claw and her escorts for our 18th birthday. I really like the idea of the colorful smoke trails and the ships are pretty sharp too! In case anyone else wanted to take a stab and crafting their own message, he put together this
base template
that tones down the smoke and removes the caption. If you're artistically inclined, have fun with it!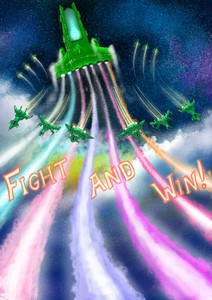 --
Original update published on August 14, 2016
Last edited by a moderator: