Long Live the Confederation!
Awesome! We don't stop to appreciate that Wing Commander Prophecy somehow managed to out-map Ultima.
Honor_KA

: To all my Wing Commander fans and to those playing Star Citizen. Look what I just found doing some summer cleaning.
Here's a born digital version of you want to pour over all the references and in-jokes. They even named some systems after especially handsome and well-liked fans!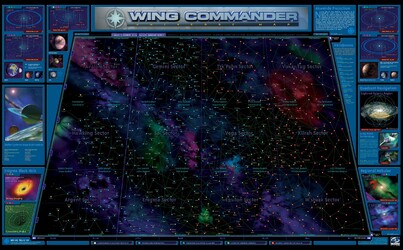 The map was developed by John "Captain Johnny" Guentzel. He was a designer on Prophecy and Secret Ops who was also, as you can tell, a huge cool nerd. In 1997, Origin put a
beta
version
on the WCP site for fans to comment on… and of course I saved it!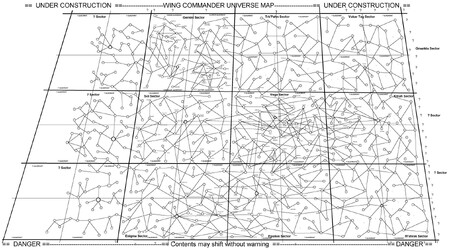 It was also the basis for the map used in the Wing Commander
movie intro
. Longtime Star Citizen fans may remember that this used to hang behind Chris Roberts in videos! This particular version was nicely
relit by Klavs
: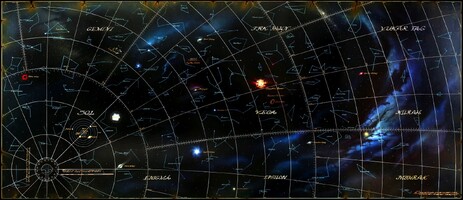 Shocking but true: this was NOT the first time a Wing Commander game came with a standalone
universe map
! (Among numerous variations included in certain manuals) The FM Towns port of Wing Commander I came with this cool plastic fold-out map of the Vega Sector: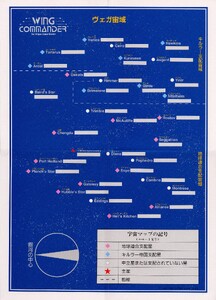 --
Original update published on September 5, 2023