Long Live the Confederation!
On the left we have a pre-release Privateer 2 screenshot published in the December 1996 issue of PC Review, seemingly from a review build. On the right, the same wingman listing for Delphinius from the finished game.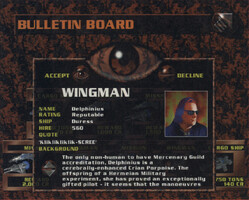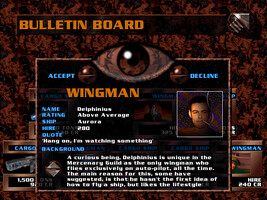 What does this tell us? Someone very, very late in the process decided to remove a SPACE FIGHTER PILOT PORPOISE from the game's lore. The final version is such a weird joke, too... it almost feels like it was written to cover up a bug but... Delphinius is just a normal wingman?

Of course, we all know the Wing Commander universe has always been very, very careful to avoid borrowing anything from Larry Niven's Known Space.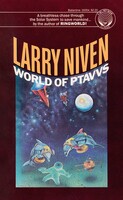 I wanted to make sure I was right about Delphinius being a normally skilled wingman, so I hired him and there we go, he's happily battling a pirate.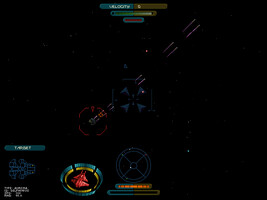 --
Original update published on January 25, 2023