Lt.Overload has released the second mission in his mini campaign. The adventure puts you in the cockpit of an Excalibur during a strike to finish off the Kraken from the last mission. Unzip the mission pack into your Secret Ops directory after installing SO Sim, and have fun! More detailed instructions are included in the zip.
Okay guys, here it is, the final mission in this little campaign, "Blasting the Cap Blaster!" Included in the .zip is the mission, the new flyable ship, the new music, mission info, the sector (just in case), and a LOAD of screenshots (which hint at the ship you fly ;) )! As before, everything was made with MISB and MED. Instructions on what files do what and where to place them are in the zip!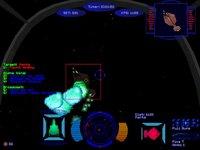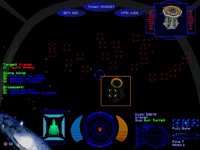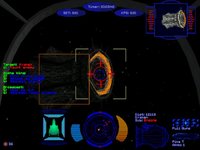 Download "Blasting the Cap Blaster" Here! (8.5 meg zip)
Although we cannot gain assistence from the Kilrathi clan in the system near us, a nearby Comm Relay Station has sent forces to our position. Take the wings to the Kraken's location and finish this threat once and for all. Due to our low resources at the moment, your wing will be flying Excaliburs. By the time this breifing is over the loadouts for the Excaliburs should be complete. The fate of this system is in your hands now, send them all to hell.