Super Soaker Collector / Administrator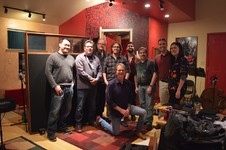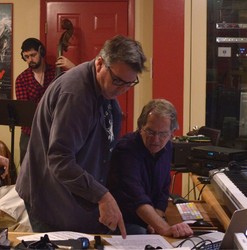 Great news for Wing Commander music fans!
George Oldziey
has finished processing the Wing Commander jazz and bar music
recorded
earlier this year by his awesome Latin jazz band, and the digital version is now available. If you backed his
Kickstarter
last year, you should have received a message with download links and a password, so log in and check it out! If you didn't back the project but still want to hear an awesome sample, the Victory's famous tune has been released as a teaser here. It's my favorite - I just love it! More goodies are still in the works, which George details below.
Your browser cannot play this file. Click
here
to download the track.
​
Greetings all. I'm terribly sorry for the LONG delay, but I just sent links to the digital media versions of the Wing Commander Bar Music recording to those that contributed at $20 and more to phase 1 of volume 2, so check your inboxes. The CDs and PDFs of the orchestral music will follow soon. The PDF's are all ready, and if you'd like to receive yours (if you pledged at the appropriate level) before the audio CDs of the bar music are ready I'll be happy to send you those.

I'll also be following up with video formats of the PDFs (generated by Sibelius) playing the mockups of the pieces that will be recorded by the orchestra.

Thank you SO much for your patience and wonderful support!

Musically yours,

George
--
Original update published on July 5, 2018