Super Soaker Collector / Administrator
LOAF recently happened upon some old VHS tapes with test footage of Wing Commander 3. These appear to be placement shots to explore the feasibility of the futuristic sets, camera angles and costumes. Since this predates actual filming, Eisen is portrayed by a Joe Garrity-lookalike stand in, and the other crew member is "Dallas." I like that background - it reminds me of the WC4's CIC!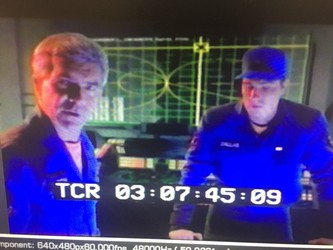 Wing Commander 3 test footage! Fake Captain Eisen? Information Officer Dallas? Blue hats? They're all here!
--
Original update published on June 11, 2016
Last edited by a moderator: