There's good news for fans of ridiculous space vikings: Amazon's streaming service now has the Street Fighter animated series! What they have listed as episode 22 is the start of the insane crossover that ends in Wing Commander Academy. It's free for Prime subscribers. Check it out
here
. The metadata is lazy though! It's actually season 2, episode 9 and the real air date was November 16, 1996. You can read all about this bizarre and unique crossover between Street Fighter, Mortal Kombat, Savage Dragon and Wing Commander
here
.
22. The Warrior King - For many years a powerful keeper of the peace, the Warrior King finds himself vulnerable - trapped in a vortex.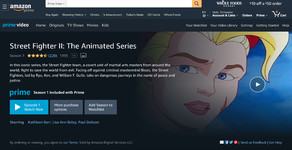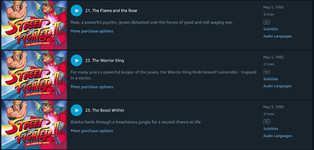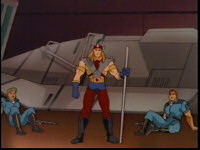 Wing Commander Academy is still readily available on Amazon for
just $8
. While there's been a cheap plentiful supply for some time, it's also only a matter of time before it goes out of print. Don't regret skipping out on this, and make sure to add one to your collection!
--
Original update published on May 11, 2019