Super Soaker Collector / Administrator
A
teaser
trailer was leaked/released this week that shows off a new chapter in the Commander & Conquer series, Red Alert Online. The game is designed for mobile devices, and amazingly, this it's actually not the first time this has happened. C&C3 was first released for
mobile
in 2008, and a
version
of Red Alert came out
for iOS in 2009
. A ton has changed in the past decade though, and iOS/Android games can now compete with modern consoles or PCs in many cases. With the right hardware, they can even be streamed to large screens. The developer of the new Red Alert is
Tencent
, which is the Chinese studio behind the highly acclaimed mobile version of Playerunknown's Battlegrounds. The internet's reaction has been mixed so far, but it'll be very interesting to see how this turns out.
But holy cow, if ever there was a gaming franchise with nine lives,
this is it
! We've followed this series over the years for a number of reasons. For starters, most of the CIC Staff has been playing these games since the mid '90s, including playing the original Red Alert via dial up modem together in 1996. There are also some strong parallels to Wing Commander. C&C was highly regarded for its video cutscenes, and the developer was also bought by Electronic Arts. It kept going well after the RTS heyday and EA doubled down in 2007 with its
Battlecast
streaming C&C themed sports show. EA kept supporting live actor FMV as late as 2009 in Red Alert 3 and 2010 with Command & Conquer 4. Malcolm McDowell starred in RA3, and there was an official
advertisement
for that game that entirely focused on his performance in Wing Commander 4. In addition to these games, the series was most recently rebooted as a
browser game
in 2012. A couple of first person shooters and a sequel to C&C Generals were also in work over the past number of years, but were canceled. Still, it's remarkable how many times the series keeps coming back. I'm truly happy for C&C fans. The RTS genre and space sims both seem to be making a bit of a comeback these days, so seeing a classic EA franchise return like this helps give Wingnuts hope that Wing Commander could still make a resurgence someday.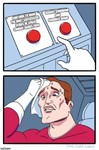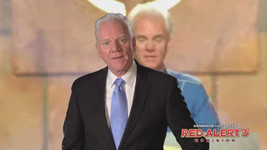 --
Original update published on April 24, 2018