Long Live the Confederation!
It's a holiday weekend, so activity may be slow on the Wing Commander front... so what better way to keep the flame alive than to download and watch the Wing Commander Academy animated series? Use the links below to access high quality DivX versions of all thirteen episodes, plus the other three episodes in the 'Warrior King' crossover!
Interested in learning more about the series? We've collected some neat resources over the years! A HTML version of the series press kit is available online
here
. Scans of some of the series' background art pieces can be found in our archive
here
, compared next to screenshots from the finished show. You can read more about the Warrior King in this
article
... and about several different orders in which to watch the show
here
. You can also find entries about all the show's fighters and capital ships in our archive
here
. The
Origin Museum
also has an excellent collection of scanned Academy material, including the original series bible, an episode outline and an episode script which are available
here
.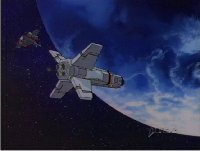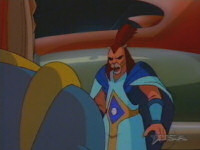 --
Original update published on May 25, 2006
Last edited by a moderator: