Super Soaker Collector / Administrator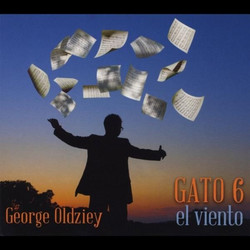 Wing Commander 3, 4 & Prophecy composer
George Oldziey
has announced that he will be featured at
South by Southwest
next year. Congrats! If you'd like a preview of what to expect, check out his new album,
El Viento
, at
Amazon
,
iTunes
or
CD Baby
. It's a fun listen!
I just found out that my band, GATO 6 has been selected to showcase at the premiere live music festival in the world, SXSW (South by Southwest) in Austin, TX this March! We are of course thrilled!
--
Original update published on October 25, 2012
Last edited by a moderator: