Long Live the Confederation!
Simple words do not express the excitement of this moment. Wing Commander fans have waited nearly a decade since the release of Secret Ops... and today we learn that our years of dedication were not in vain:
Electronic Arts
has officially announced
Wing Commander Arena
for XBox Live Arcade! Arena focuses on multiplayer action, and includes game modes for up to sixteen players at once! Here's the official
press release
and logo:
EA Launches Wing Commander Arena onto Xbox LIVE Arcade
Thursday February 22, 1:00 pm ET
Legendary Game Franchise Delivers 16-Player Online Space Combat

REDWOOD CITY, Calif.--(BUSINESS WIRE)--Electronic Arts (NASDAQ:ERTS - News) today announced the return of its beloved Wing Commander(TM) franchise with Wing Commander Arena in development for the Xbox LIVE® Arcade(1). With up to 16 players, Wing Commander Arena offers the largest multi-player melee experience to date on Xbox LIVE Arcade. The game is scheduled to go live worldwide on the Arcade service in Summer 2007.

Wing Commander Arena is a fast-paced space combat game where players can team up to attack other teams of ships. The game introduces the classic franchise to an arcade-style experience that allows up to 16 players online in battle at once. Players can propel their customized ship through space, fire torpedoes and unleash deadly gravity bombs as they try to climb the leader board. Online players will compete for Frag count, high score and dueling stats.

"We're really excited to deliver unparalleled multi-player arcade action," said Chip Lange, EA Vice President. "The design for Wing Commander will appeal to both long-time fans of the franchise and immediately engage anyone who wants the melee style action of an arcade shooter."

Wing Commander Arena will feature four styles of play: single player, multi-team, multi-player free for all and multi-player duel. Within the game there are eight game maps that include team maps, free for all maps and dueling maps, so Wing Commander Arena offers a gameplay experience for every Arcade gamer, whether they want a quick ten minutes of action or a longer more immersive game.

Wing Commander Arena is produced and published by Electronic Arts and cooperatively developed with Gaia Industries. This is the second EA title for Xbox LIVE Arcade with EA's first title Boom Boom Rocket set to launch this Spring.

(1) Players must have an Xbox LIVE marketplace account to play Wing Commander Arena.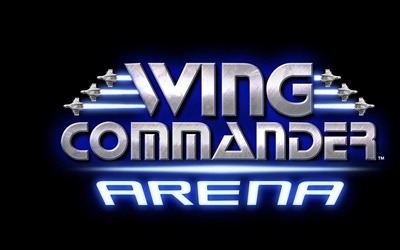 ​
--
Original update published on February 22, 2007
Last edited by a moderator: