Frog Blast the Vent Core!
NinjaLA
has created some great Wing Commander art over the years. This time is no different. He's created an incredible scene as a Confederation force prepares to attack the mother-of-all-carriers, a Kilrathi Hakaga.
A deep space patrol catches a Kilrathi super carrier with its tail tucked between its legs. Attacking may be crazy, but they just might bag the pride of the fleet.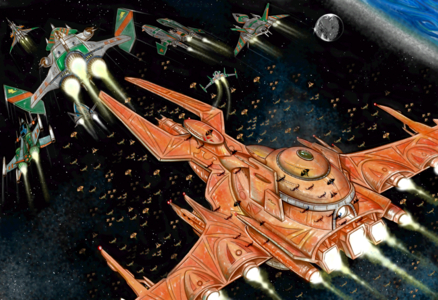 --
Original update published on August 16, 2015
Last edited by a moderator: