Long Live the Confederation!
In addition to being an extremely talented artist,
Howard Day
is a man who knows his explosions! Wing Commander II has two sets of 'ship killed' sprites, one for fighters and one for capital ships. As it turns out, both of them were taken straight from the Endor battle in the third Star Wars film, Return of the Jedi. The explosions were likely traced from a home video release (at the time, a tape, laserdisc or CED) and then colored in Wing Commander II's pallete. As they say, great artists steal...
The fighter explosion is taken from a scene in which a crippled TIE Fighter crashes into the superstructure of a Star Destroyer: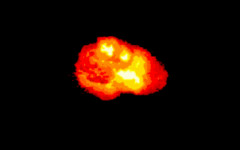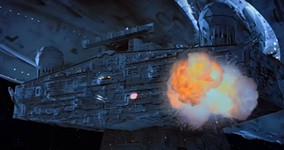 The capital ship explosion is taken from a sequence in which the Death Star superlaser destroys a Mon Calamari cruiser. The explosion was rotated horizontally for Wing Commander II (the Star Wars screen has been mirrored for comparison purposes)[/i]: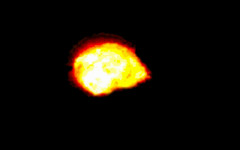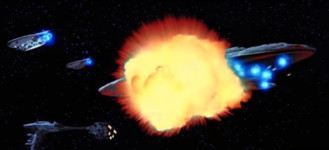 --
Original update published on October 9, 2017
Last edited by a moderator: