Super Soaker Collector / Administrator
We got off to a bit of a late start this year, so I'm happy to finally be able to announce who won our annual contests. There were more nominees than ever before, so fans had some tough choices to make, but some clear winners rose to the top. And here they are: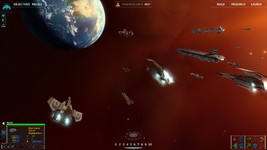 The winner for 2015 Fan Project of the Year is Wing Commander is the
Homeworld Remastered Mod
, also known as
Flag Commander
!
L.I.F.
has been on fire lately beefing up and enhancing the Homeworld mod that he inherited from czacen. Not only has he upgraded it to be compatible with the core game's rerelease, he's completely overhauling the ship models, adding entire new factions and coming up with new game mechanics to keep things fresh. The project has also had to be nimble to contend with engine changes by the developers and has established relationships with other models to share assets. Wingnuts clearly appreciate all the work - the Homeworld mod received more votes than any other project this year.

Since we had so many nominees this year, we've decided to award three different runners up for 2015. All had a very strong and very close second place showing with your votes.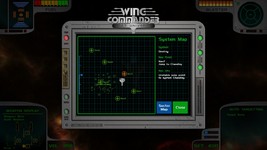 Our first runner up is Wing Commander
Flat Universe
. The project released a big update in the middle of the year that included significant improvements to the graphics, mission design and user interface. A really cool navigation map that directed players to missions was also rolled out. Towards the end of the year, the
Maslas
Brothers
teased that multiplayer and other new features could be coming in 2016.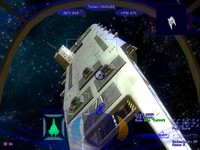 The second runner up is the Secret Ops
Model Upgrade Pack
. Although it just debuted in the later months of the year, it hit with a big impact.
DefianceIndustries
' new ship models are fantastic, and his teaming with gr1mre4per to add new features to the Vision Engine at the same time has fans very excited about what's in store.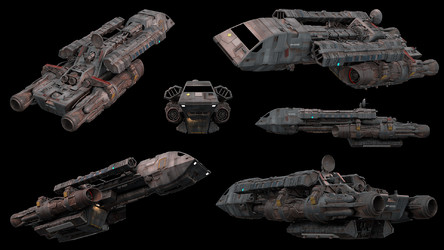 Last, but not least, Wingnuts once again voted for
Klavs' Model Archive
. Despite the arrival of a new baby last year, Klavs managed to find time to create new ships while supporting the incorporation of his existing designs into several other fan projects - including a couple of his fellow contest winners here! Fans also continue to use his fighters as the basis for some awesome
3D prints
.

Over on the website front, we have a familiar face.
Daedalus Station
once again took the top spot in this category. In a time when few projects even have dedicated websites anymore, Flat Universe's home on the web shines with incredible production values. It helps to be the home of a popular fan game, but the site distinguishes itself with its in-universe presentation, modern navigation features and awesome
Destiny's Way
magazine.

Just one more to go! Our runner up in the website category is
WCSaga.org
. It's also the home of a well done fan project, but it also provides a critical service as one of the most active hubs for the many German Wing Commander fans out there. Luke does a great job keeping the home fires burning for this large group of Wingnuts.

And that's another annual contest in the books! The
slate of nominees
was one of the best in memory, and all deserve the be congratulated for their hard work and dedication to the community. Thank you to all the fans who work to keep up the excitement and energy on a daily basis!
--
Original update published on February 28, 2016
Last edited by a moderator: