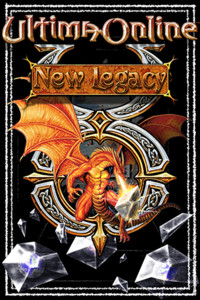 Origin Systems is known for two big franchises, Ultima and Wing Commander. At some level they're forever intertwined, so we like to check in from time to time and see what's cooking. For more than two decades now, the Ultima series has been defined by the massively multiplayer Ultima Online. As one of the first traditional MMOs of the internet age, it's also one of the longest running. The game celebrated 23 years of continuous operation recently.

A few years back, Electronic Arts spun off daily operations and support of the game to a new company called Broadsword. Some fans took that as a dubious omen and thought the game might be on life support at that point, but the arrangement has worked out for almost seven years now. And while there haven't been major expansions or revolutionary changes to the game, there is an air of not wanting to fix what isn't broken. With that being said, they've recently announced one of the biggest updates in years. Ultima Online: New Legacy is the first new shard in 15 years, and it's "focused on returning Ultima Online to its fundamental roots as an RPG." The setup has been retooled to provide a custom server designed to convey the game's classic original feel. If this sounds like something you might be interested in, there's more info here. It's great to see there are still plenty of people out there having fun with UO, and we hope they continue for many more years!
Ultima Online: New Legacy is a chance to forge a new Britannian Legacy in an untamed world born of mystic arts and ancient sorcery!