Gemini Gold's New Galaxy Shaping Up
The Gemini Gold team is currently working with Lathan Stanley to texture BradMick's Galaxy. The goal was to bring the ship's textures more in line with the original Privateer's style. You can check out a video clip of the current design here. They've added some nice details and are anxious to release the upgraded ship with the pending Gemini Gold 1.01. Comments and welcome.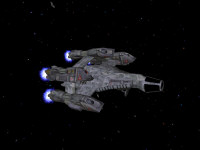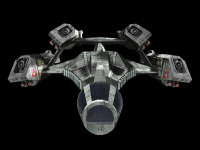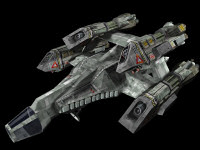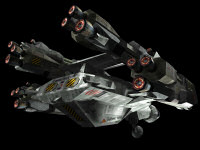 We would appreciate some feedback and suggestions to improve the final look for the upcoming Privateer Gemini Gold 1.01 patch.