Super Soaker Collector / Administrator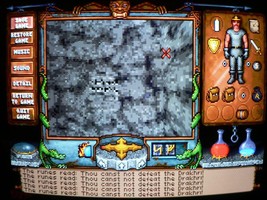 In an interesting reversal of fortunes, GOG has added back
Ultima Underworld 1+2 and the Syndicate games
to their catalog. These packages were
delisted
back on June 28, at the "publisher's request." The games reappeared yesterday, and as a bonus to celebrate their return, they're being made available
for free until September 3
. If you missed them earlier, now's your chance! The price is right too.
This isn't the first time that there were
puzzling contractual misunderstandings
between Electronic Arts and GOG. When
Privateer was added
in June 2011 and
WC1+2
in August of that year, they were missing the expansions. Despite conversations to add them looking promising in the summer of 2011, they didn't actually appear on the service until
December 2012
.
--
Original update published on August 7, 2021