Super Soaker Collector / Administrator
Mac
is back with a belated but very much appreciated birthday gift! In honor of our
24th anniversary
, he's put together another super slick wallpaper. This one is inspired by Freedom Flight and the adventures of the corvette
TCS Johnny Greene
. It's being harassed by a wing of Dralthi with a
Rigakh
in hot pursuit. Another fabulous scene - and ready to fill your 4K displays!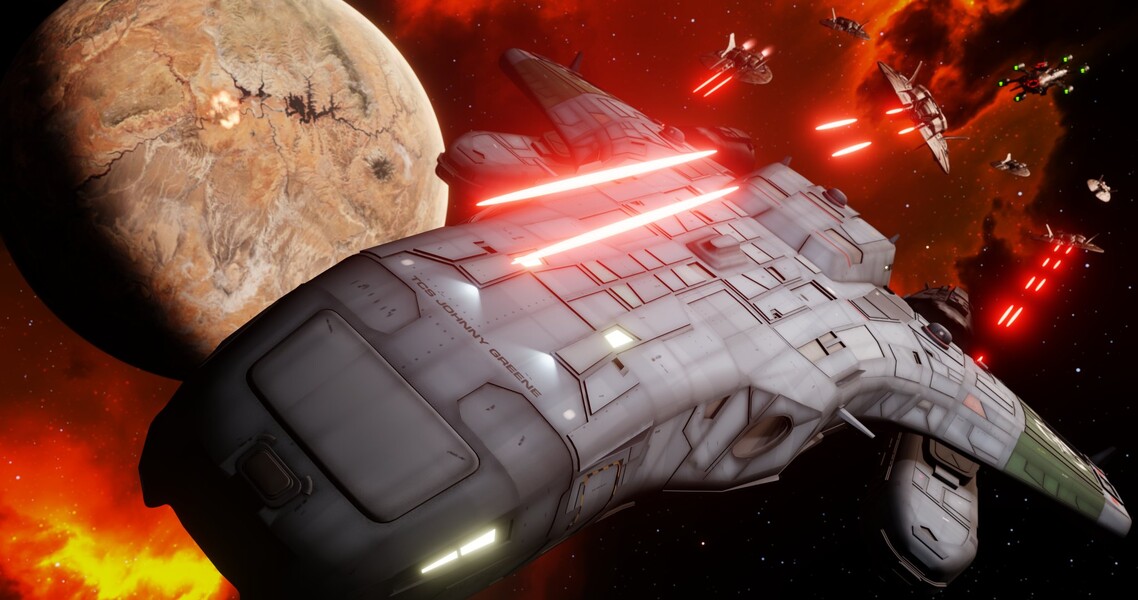 Happy Belated Birthday to the Wing Commander CIC! Without them, my job as a

YouTube Lore Guy

would be much harder.

I would have liked to say something the day of, but at the time I was somewhere over the

Pacific

. So here's part of a thing I've begun working on.
--
Original update published on August 25, 2022