Super Soaker Collector / Administrator
We didn't give folks a lot of lead time this year, so this is another reminder that the 23rd CIC Birthday Party will be held next weekend! Plans are starting to come together, and I'm really looking forward to our big annual gathering. We'll have a few cool Wing Commander things to share, and it'll be wonderful to catch up with everyone after yet another challenging year in the world.
Discord #Wingnut
is the place. Formal festivities kick off Saturday evening at 7:00 pm EDT (4:00 pm PDT and 11:00 pm GMT), but we expect things will be happening all day. The channel is a bustling place - stop by any time and join the fun!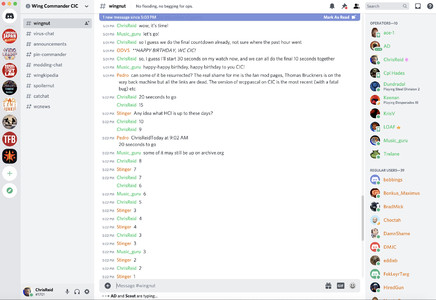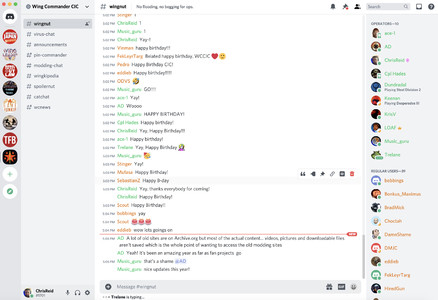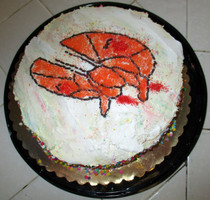 --
Original update published on August 14, 2021