Super Soaker Collector / Administrator
Bricks With Wings
has released the digital instructions for their five Kilrathi fighter designs. These are the step-by-step blueprints only, and you will need to source the bricks from a place like
Bricklink
. You can find them at the
BWW Store
for $3. The
previously
released Confed set is also
available
for $8, down from $12. We saw these come together back in
February
, so it's nice to see the instructions finally released. Bricks With Wings is really good at coming up with authentic Lego creations, and it looks like these would be pretty fun to build!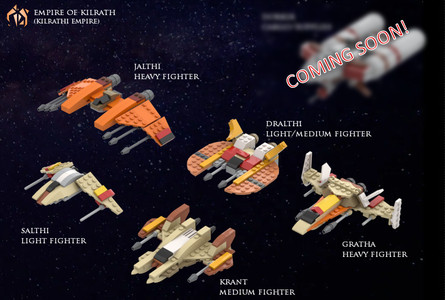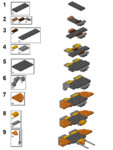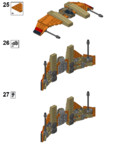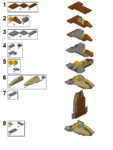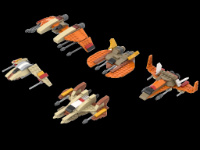 Serve your emperor! Get ready to beat back the Terran infestation with the Kilrathi fighter pack.

These are custom Lego instructions for the Kilrathi Empire space fighters as experienced in the hit 1990 PC game Wing Commander. Models are great for display, or could be used as war gaming miniatures. This set includes the instructions and the parts list for the following fighters:

Krant
Salthi
Jalthi
Gratha
Dralthi

113 parts total. Instructions are full color and in PDF format.

The parts lists are XML files, suitable for uploading into BrickLink.com so you can order what you need. Instructions for this are provided as well.

There are no physical parts included in this sale. This is a digital item only. A link to download the zipped file will be automatically generated during checkout.
--
Original update published on June 17, 2020