Super Soaker Collector / Administrator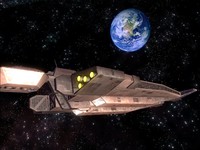 With 2022 now firmly in the rear view mirror, our last task is to conduct the annual CIC Fan Project of the Year contest! I hesitate to frame it as a competition, since everyone who contributed to these efforts and more are really all working to improve the fan community together. Nevertheless, we like doing this to recognize a small handful of amazing endeavors that brightened the landscape over the past year. Read up on the nominees below, and then scroll down to vote!
With so many great projects, it's hard to pick just one! Think about it and vote below!
--
Original update published on January 4, 2023